Biographical Information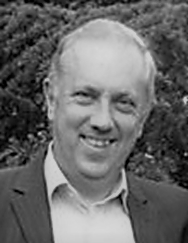 JERRY CONNOLLY is a highly experienced and respected leader and senior manager. He trained as a fighter pilot (he flew operationally: F4 Phantom, Jaguar, AV8B Harrier and A10 - the latter for 3 years in Tucson, Az) and rose to the rank of air vice-marshal (2* general) in the UK Royal Air Force. He was a senior director in the UK Ministry of Defence engaged in programming and planning for the RAF; this included both operating and procurement responsibilities and covered a £6Bn operating budget. He was the co-author of the RAF's first ever strategic business plan. He was also the Senior Military Official to the High Representative in Bosnia-Herzegovina
Since leaving the Royal Air Force and Ministry of Defense, he has over the last 12 years built a highly successful career in the private sector as a highly talented, experienced and accomplished chief executive, director and consultant. He has more than 20 years of senior leadership and management experience in a number of leading organizations and institutions in the public and private sectors, as well as a host of small and medium enterprises. His work is focused mainly in the aerospace, defense and homeland security, and innovative high-tech disciplines. He is very well-connected in these sectors in the UK and Europe, and more widely too.
He has a proven track record as a high-quality leader, manager and advisor in delivering business growth, transformation and corporate success for companies and institutions of varied professional disciplines and sizes. He is an expert on geo-political and strategic affairs and provides commentary and opinion on Defense policy, aerospace, and defense/homeland security matters on national TV and radio, and in the press.
He works with a number of North American organizations that seek to assist in expanding innovative technologies and/or companies from the UK/Europe to North America and the reverse. This work includes investment activity, and he is well-connected to investment sources on both sides of the Atlantic. Current projects include: a Canadian natural resources exploration technology; 2 USA aerospace technologies; a revolutionary UK aerospace technology; and a UK digital imaging and web-based search technology.
He is the chairman of a small UK aerospace company and a director of a UK web-based company. He has advisory board roles for a number of UK and US companies focusing on strategic planning, corporate structure and investment matters.
Jerry is a Fellow of the Royal Aeronautical Society and is a graduate of the Royal College of Defence Studies. Among other national decorations, he holds the Royal Air Force Cross.